A pit kiln is needed to create ceramics and to melt your first ores.
To create a pit kiln:
Dig a hole one block deep.
Place the items you wish to fire (or smelt) into the pit by shift + right clicking the bottom of the pit.
Place 8 straw into the pit with right clicks on the bottom of the pit.
Place 8 logs in the pit the same way.
Finally, use a firestarter or flint & steel to start the logs on fire.
Wait 8 in game hours.
After the fire goes out you can collect your items.
Note: The fire entity in the pit kiln spreads fire. As of 78.17 thatch burns, and any other flammable blocks will catch fire, if you build a pit kiln indoors. Create your pit kilns outside, away from flammable blocks, to avoid potential disasters from this.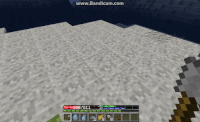 Objects that can be placed inside of a pit kiln:
Community content is available under
CC-BY-SA
unless otherwise noted.